Contrary to popular belief, there is life after grade rugby.
Best place to be is with the ROCKING CHAIRS of Rockingham Rugby!!
The over 35s competition has been running in Perth since 1991 and there are currently 15 teams that play every second Sunday during the rugby season.
They don't play for 80 minutes or even keep score but, you can bet there's a shot of Port on the sideline with your name on it.
And, if you're after a gym buddy, you'll find a few bar side working on their right handed arm curls.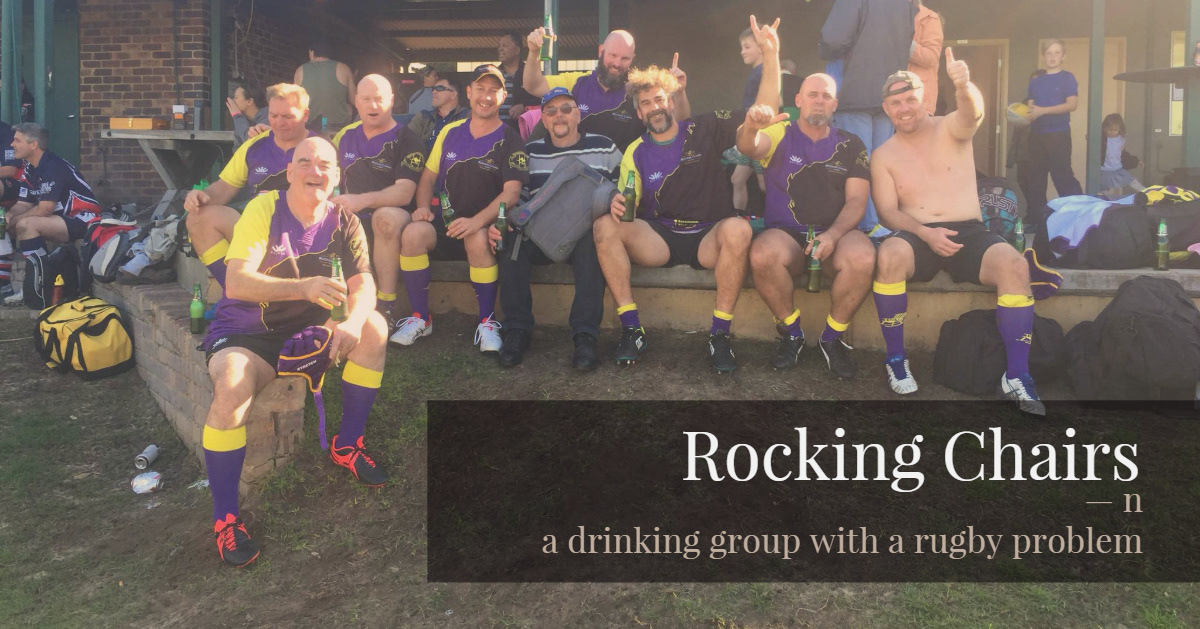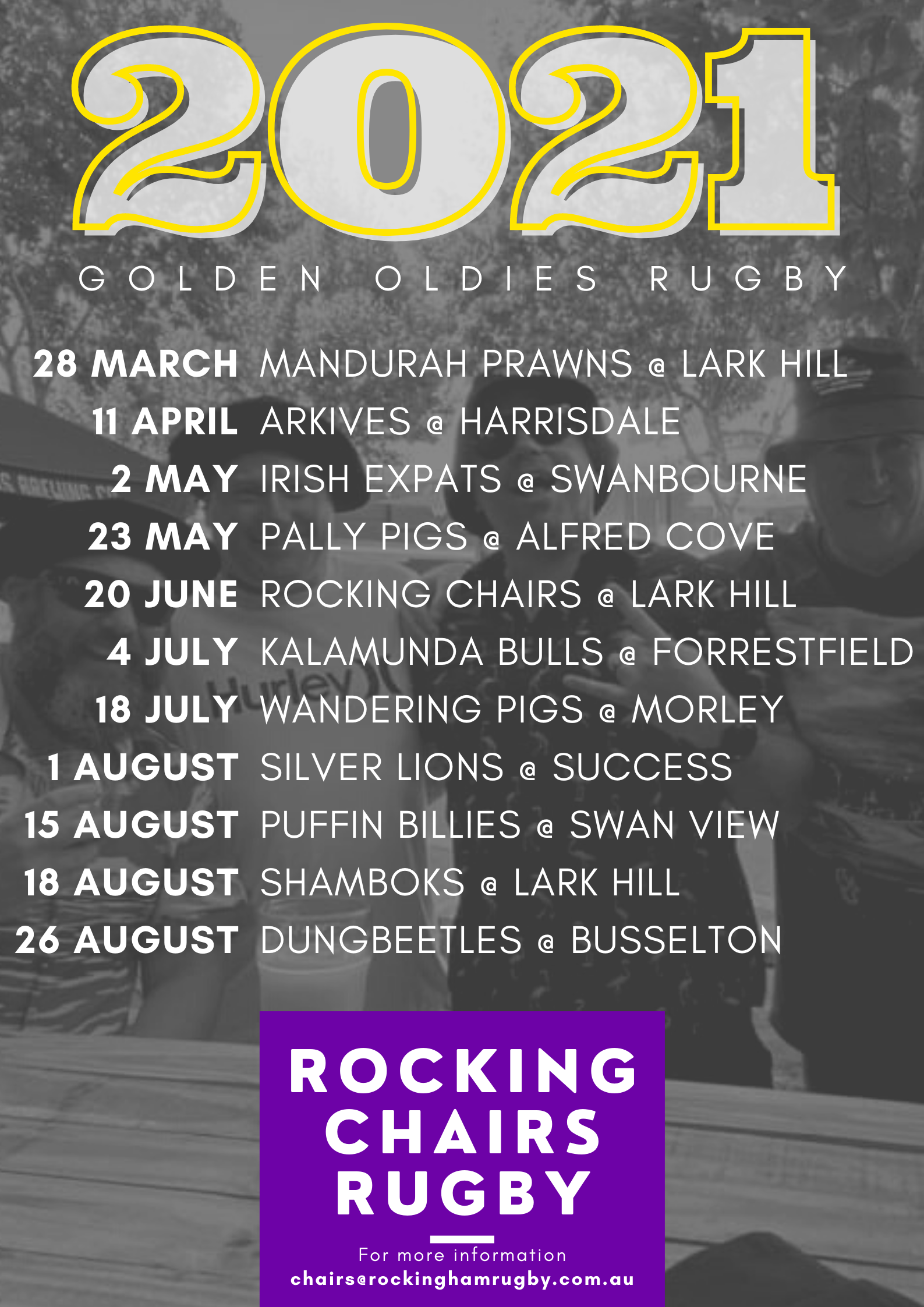 Thank you! We'll be in touch shortly.